Hair loss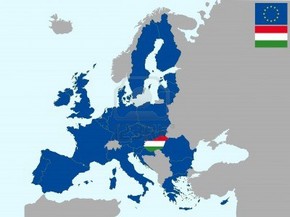 may not be a dangerous condition that requires immediate medical attention, but it is cause for concern for many men and women, especially if the effects of pattern baldness appear too soon. While hair transplant is a long-term solution for countering the effects of baldness, it is still an expensive procedure for the average budget.
With exorbitant prices practiced by hair clinics in Western Europe, patients struggling with baldness and hair loss choose to travel abroad to get the treatments they need. Thus, hair tourism is the go-to solution for these patients, and Hungary seems to be a preferred destination for many of them.
Dental tourism has already made Hungary famous for its excellent patient care and outstanding medical services, aspects that apply without exception to hair tourism as well. Where western hair clinics fail, Hungarian hair clinics excel, that is, making their service available at an affordable price.
Get real value for your money – Hair transplant in Budapest, Hungary
What this essentially means is that hair transplant costs in Hungary are, on average, lower by a significant margin (up to 60-70% savings on hair transplant), being thus affordable for the average western budget. The difference in price, however, does not translate into a difference in quality. The quality of the medical services offered by hair clinics in Hungary is on equal footing with the quality of services offered by any western hair clinic.
It is not at all surprising that hair tourism in Hungary is thriving due to the influx of medical tourists seeking access to first-rate treatments that are inexpensive compared prices in their country of residence. With this in mind, patients from the United Kingdom, Germany, Austria and many other EU countries embark on a literal journey to get the hair restoration procedures they need for prices they can easily afford.
Lower costs of hair transplant with no compromise on quality
In just a 2-3 hours journey from London area they can be in a hair clinic in Budapest to be examined and treated by a hair specialist. All major budget airlines operate flights to Budapest on a daily basis, so you can easily get there. Medical tourists try to combine the benefits of medical care with taking a day of two to visit the city, enjoy the historical sites in one of the most beautiful capital cities in Europe, and unwind in Budapest's many thermal baths.
Hair specialists in Hungary undergo the same training and are held to the same European-level standards irrespective of their chosen field of specialisation. This makes it possible for them to offer services that are up to the standards in any modern clinic in the EU. The field of cosmetic hair surgery and dental surgery are the most sought-after procedures by foreign patients, as these tend to have a higher price tag in their home countries, and are usually not covered by health insurance.
Put a stop to your receding hairline by getting a hair transplant abroad, and take advantage of the many benefits offered by hair tourism in Hungary: high-tech hair clinics, advanced hair transplant technologies, low costs and an all-around unforgettable experience in Budapest, Europe's leader in hair tourism.
Hair clinic reviews