Privacy policy – Cookie policy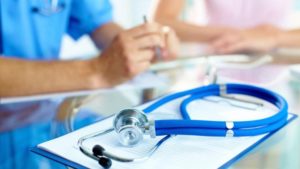 Specialists behind hairclinichungary.com like to deal with people – especially those with a hair problem. We know how stressful it is to find a suitable medical institution that provides what it promises. Our partner clinics sell not only hope but really good quality services unmatched anywhere else for the price they charge.
Why Hungary for hair transplants?
Patients from the UK or Ireland and any European country might benefit from the fact that Hungary has a tradition in medical services. As a dental tourism hot spot of Europe Budapest has made its name already. Patients with hair problems recognise the opportunity to get a new look by visiting a Hungarian Hair Clinic that offers high quality service at a low cost (compared to prices in their homeland) and patients get back home 100% satisfied with their new hairline, dense head top (of course in a shaved condition – but it only takes a couple of months to fully enjoy the benefits) with a much higher self-esteem and great satisfaction.
What helps you make an informed desision about your hair transplant?
They usually get a guarantee / warranty for the hair pieces implanted for 18 months period during which the newly implanted hair will reach its full potential. Our experienced team does its best to fully serve male and female hair patients needs and tries to find the best solution to get a new look while they stay in Budapest.
Our questions to male patients
Are you suffering from a receding hairline?
Do you want to get back your old look?
Have you thought of a new hairline design?
Do you see the signs of alopecia areata?
Are you willing to travel abroad to save money on hair transplant?
Are you happy with your hair density on your scalp?
Do you want a fair hair status assessment and evaluation to stop hair loss?
Are you looking for a permanent solution to baldness?
Have you ever considered hair transplant to look better?
Have you ever wondered what you could do to stop losing hair?
If so, we can definitely help you in many ways… Just drop us a line!