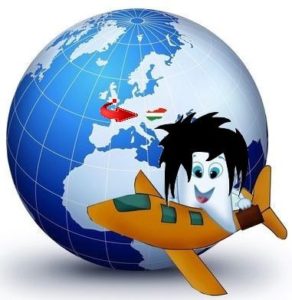 Hungary is the new capital of hair transplantation. Men and women looking for affordable hair implant surgery should look to Budapest, Hungary. This country has already made its name as a dental hot spot of Europe and has been holding this position for decades now.
With the new hair replacement technology called FUE hair restoration has become an option for many male and female patients in the UK and Ireland. FUE is not only affordable but it is also less invasive, scar-free and painless hair replacement procedure.
In 2013 a bit of a hype went through in the media – well known celebrities came out with statements that they had taken hair loss surgery. This was not only an admission but it also gave hope to those not having considered hair transplantation before.
The encouragement from iconic people and the cheaper, affordable procedure created quite a stir in Great Britain. And what adds spice to this is that FUE hair transplant costs half the price when performed abroad – in a country like Hungary.
Male patients can save up to 60% on local hair transplant cost and the hair restoration procedure takes 2-3 days at a maximum in Budapest. All it takes a free consultation, a budget airline and a hotel reservation – the cost of which is usually covered by the hair clinics in Hungary.
Turkey and Hungary seems to be in forefornt of hair transplant tourism. We will make reviews of hair clinics, compare prices and procedures to let male and female patients make an informed decision before deciding about a hair travel abroad.
We also provide information on non-surgical options to prevent or stop hair loss with suggestions to improve thinning hair conditions but we also wish to emphasize that people looking for permanent solutions should take the non-invasise, painless and scar-free FUE-2 SafeSystem widely used in Budapest, Hungary.
Follicular Unit Extraction (FUE) is the latest in hair replacement technology and an affordable option for most UK and Irish patients that want to restore receding hairline, stop thinning hair patches and look for an effective hair growth procedure that can help regain their self-esteem!