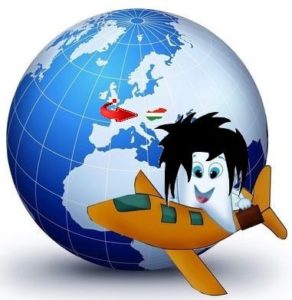 Hair transplant has become a standard procedure for men and women dealing with different forms of alopecia or who suffer from hair loss due to an illness or injury. Although hair transplant has become more widespread than in recent years, it still qualifies as a fairly expensive procedure.
Therefore, not everyone in need for a hair loss surgery can afford to have one. In fact, most people perceive hair implant as a luxury that they cannot afford. While this applies to most of Europe, there are some nuances between the costs of hair transplant surgery in different countries.
In this article, we're going to analyse the hair restoration procedures available in Ireland as opposed to Hungary and how costs and services compare. You can go as low as €0.75 in Budapest, Hungary!
Costs of hair transplant Dublin vs Budapest
Hungary has become the primary destination for medical tourism in Europe. While Hungary is widely recognised for its high-quality dental services, hair transplant tourism is also a significant component of Hungary's medical tourism industry. Affordable costs coupled with quality services are the major reasons why a great number of European residents choose Hungary for hair replacement.
On average, hair transplant in Ireland costs anywhere between €10,000 and €20,000, while the overall costs of hair restoration services in Hungary are lower by as much as 60% than in Ireland. Some Hungarian hair clinics will display on their website a side by side comparison between prices in Hungary vs prices in other EU countries to show patients how much they can save by having a hair transplant in Hungary. Most hair clinics in Budapest offer free consultation to their patients, while some clinics in Ireland may charge even up to €250 for a consultation.
Hair implant procedures and services
One would argue that the significant difference in pricing is due to procedures and services being different in Budapest, Hungary or not meeting the highest standards. This is not the case, and all hair restoration solutions and techniques, including the latest FUE hair transplant, are available in Hungary as well. Moreover, the standards of care and medical equipment used in Hungary also meet, and in some cases even surpass, the quality standards applicable in Ireland. The difference between prices can be explained by the fact that in Hungary overhead costs and salaries of medical personnel are much lower than in Western countries. While prices for hair transplantation are still considered high by locals, compared to the salary of a Westerner, the prices seem affordable.
Hair clinics in Budapest offer all-inclusive packages for foreign patients that include the price of the surgery, accommodation for the time needed for the procedure, free transport to and from the airport as well as transport between the hotel and the clinic. To save you the cost and travel time to Hungary, some clinics have partnerships with clinics in the UK or have consultation offices, where they offer hair transplant consultation for free.
A few hours' flight and a few days spent in Budapest can be a good way to mix business with pleasure and have a hair loss surgery procedure in one of Hungary's world-class hair transplant centres.
Free consultation in Belfast / Dublin – Hair transplant in Budapest
Free hair transplant consultation in Dublin for Irish men and in Northern Ireland we have Belfast as a hair implant consultation point. Male patients get free consultation in these two places and the hair restoration process will take place in Budapest, Hungary. Big savings over UK or Irish prices! FUE hair implant is a safe, scar-free and painless hair replacement procedure. FUE-2 method is the latest technology and it is the only permanent solution to baldness.
If you live in …
Cork
Limerick
Galway
Waterford
Drogheda
Swords
Dundalk
Bray
Navan
Kilkenny
Ennis
Carlow
You may want to take advantage of our local consultation options. We offer free hair loss assessment in Dublin. All you need to do is register with us and we will send you options to book an appointment.
You can get a better look as well as a new hairline design in just 2-3 days in Budapest, Hungary. Start your hair rejuvenation trip below!! For more read hair transplant info on our dedicated Irish site called hair travel and form your opinion!
Ask for more information obout hair transplant procedure by filling out the form below!
Dublin office address:
Pembroke House
Upper Pembroke Street 28-32,
Dublin, D02 EK84, Ireland
loading…