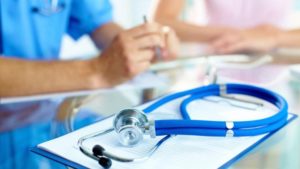 The British Association of Aesthetic Surgeons (BAAS) argues for major changes in the cosmetic surgery sector in the context of the UK leaving the European Union. The BAAS views Brexit as an opportunity to "clean" the cosmetic surgery sector. This "cleaning operation" proposed by the BAAS will impose limitations on the ability of European surgeons to work in the UK, will implement new standards of regulations and employability, make UK or UK-equivalent indemnity insurance compulsory for European doctors practicing in UK on a fly-in-fly-out basis, and confer the possibility to invoice foreign hospitals for reconstructive procedures and medical care provided by NHS hospitals as a result of complications suffered because of cosmetic surgeries carried out outside of the UK.
These proposals come as a result of more and more UK based cosmetic surgeons reporting a rise in problems because of cosmetic surgeries performed abroad. Among the problems reported by UK cosmetic surgeons, serious misinformation about cosmetic surgeries (reported by as many as 90% of UK surgeons), problems with unregulated dermal fillers, and patients requiring aftercare or suffering complications once returned to the UK rank the highest. The BAAS also calls for dermal fillers to be classified as prescription only medications and practitioners using them should be adequately trained, and any advertising to the public of these medications should be restricted.
Currently, European doctors are allowed to practice in the UK even in the absence of adequate indemnity cover, as opposed to UK doctors who need indemnity cover of £10 million. Likewise, there is no system in place that could routinely check whether European surgeons have the necessary indemnity insurance. The BAAS proposal seeks to change this and force cosmetic clinics to adhere to stricter standards of employment both in terms of educational level (surgeons will be required to be trained to UK-defined standards), indemnity coverage and the implementation of further requirements to be met by non-UK surgeons seeking to practice their profession in the UK.
While these measures are unlikely to have an impact on UK residents seeking more affordable procedures abroad, nor will these measures make cosmetic surgery more affordable for UK patients, they do call for foreign hospitals to be invoiced for the cost of reconstructive or corrective surgeries undertaken by the NHS following the patients' return to the UK.
While cases of complications arising due to cosmetic surgeries carried out abroad do exist, especially with patients seeking cosmetic surgery even in countries like Thailand, Turkey, Tunisia and other non-European countries, surgeries carried out in EU countries in aesthetic surgery clinics that adhere to the highest EU standards are not as common as the BAAS would have us believe. The BAAS has long been a vehement opponent and critic of any foreign cosmetic surgery, so figures released by the BAAS and comments made by them should be taken with a grain of salt and understood in context.
It remains to see whether these measures would be implemented once the UK leaves the European Union and whether the invoicing of foreign clinics would be achievable, especially since ties with the European Union will be severed.